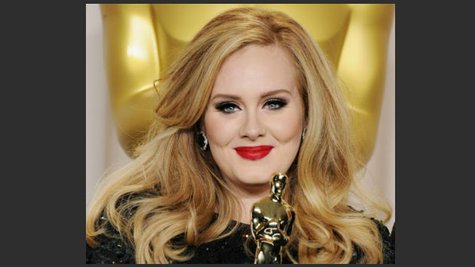 Initial sales figures indicated that Sunday's Oscar telecast would result in a big boost for the songs performed on it, and now that the final numbers are in, it turns out to have been a great night for divas....especially Shirley Bassey .
Billboard reports that Bassey's Bond theme "Goldfinger" experienced a 310 percent sales increase after she performed it at the Oscars. Meanwhile, Adele saw her Oscar-winning Bond theme, "Skyfall," increase its downloads by 56 percent. The song, the first Bond theme ever to win an Academy Award, has now sold 1.6 million copies in the U.S.
Barbra Streisand 's "The Way We Were," which the music legend performed in tribute to the late Marvin Hamlisch , posted a 209 percent sales increase.
Jennifer Hudson also made out great following her Oscar night rendition of "And I Am Telling You I'm Not Going," which racked up a 246 percent sales increase. And as for Oscar-winner Anne Hathaway , her rendition of the Les Miserables song "I Dreamed a Dream" saw a 70 percent jump in sales.
Copyright 2013 ABC News Radio