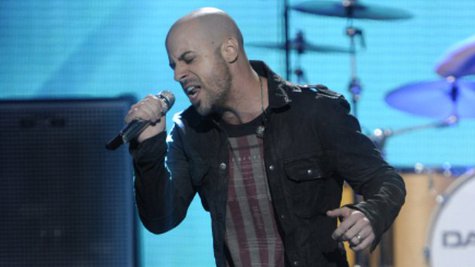 That royalties lawsuit against Chris Daughtry isn't going away.
The Winston-Salem Journal reports that U.S. District Judge Thomas D. Schroeder has declined to dismiss the lawsuit filed against the Daughtry frontman by his former band mates, sending it back for review by North Carolina's Guilford County Superior Court, where it was filed originally.
According to the federal judge, because the lawsuit is based "on the breach of the parties' fiduciary relationship," it is not a federal copyright issue.
Chris' attorneys made the copyright argument, but attorney Coe Ramsey , who represents Chris' former band mates in his old group Absent Element , tells the paper the suit is about an agreement between old band mates.
Said Ramsey, "There is not an argument here about who wrote what songs. It's a question about an agreement the band had entered into. It's not uncommon at all for bands to have agreements to share ownership of songs. Lennon and McCartney had a similar type of agreement."
Last April, Chris' former band mates Ryan Andrews , Scott Crawford and Mark Perry sued Chris for unpaid royalties for several songs which appeared on Daughtry's self-titled debut album and the band's second release, Leave This Town . In court documents, they claim Chris consulted with Mark on writing Daughtry's multi-platinum hit "Home," and that Daughtry's songs "Breakdown," "Gone" and "You Don't Belong" feature music and lyrics from a 2005 Absent Element album, Uprooted .
As for Chris, he's focused on new music. On Tuesday, he tweeted , "The music that's being written for 'Album 4' is blowing my mind! Cannot wait for y'all to hear this stuff!!! Next level!"
Copyright 2013 ABC News Radio