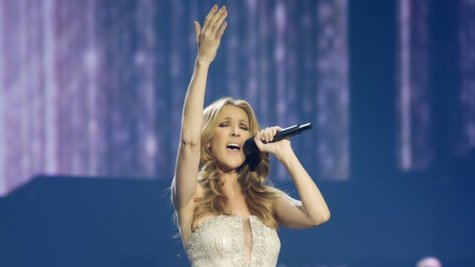 These days, unless you can travel to Las Vegas, opportunities to see Celine Dion sing are few and far between. But next weekend, literally, a billion people will be able to tune in and watch her usher in the Chinese New Year on a TV special.
Celine will travel to China for a February 9 performance on the Spring Festival Gala , a four-and-a-half-hour live TV special that airs on China Central Television, or CCTV. The show, which features more than a thousand artists, made it into the Guinness Book of World Records last year because it reaches more than a billion viewers.
On the show, Celine will sing her signature number "My Heart Will Go On," and will reportedly duet with a famous Chinese singer on a popular Chinese folk song.
Celine says she is honored to participate in the mega event. "During the many years that I've been performing in Las Vegas, I've become aware of the importance of the Spring Festival ... Now I'll have the chance to experience this magnificent event in person," she says in a statement.
Noting that she hasn't been to China in five years, Celine adds, "I love the Chinese people and their culture and I'm looking forward to going back there, and celebrating the Chinese New Year with all of them!"
The performance will mark the first time an internationally-known artist has been featured center stage for the national Chinese New Year event.
Copyright 2013 ABC News Radio