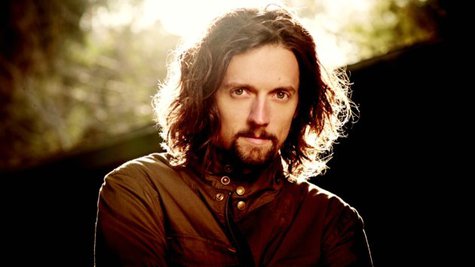 Jason Mraz is a big fan of the late Fred Rogers , creator of Mister Roger s' Neighborhood , and now, he'll pay homage to the TV pioneer by recording two of his songs for the animated children's series Daniel Tiger's Neighborhood -- a spinoff of the original show.
According to NewParent.com , Jason's version of Mr. Rogers' signature tune " It's a Beautiful Day in the Neighborhood" will be heard at the beginning of the February 14 episode of the show. He's quite familiar with the song, having performed it live in concert in the past. In fact, during a show last year in Virginia, he said of the tune, "I think it's one of the most beautiful songs about brotherhood and our love of the natural world."
Another song by written by Mr. Rogers, "It's Such a Good Feeling," will close the episode, which concerns Daniel and friends performing in a school talent show. While Daniel learns he's got a pretty cool and powerful imagination, t he big lesson for his friend O the Owl is that your true friends will like you for who you are, so you shouldn't try to be like everyone else.
Copyright 2013 ABC News Radio