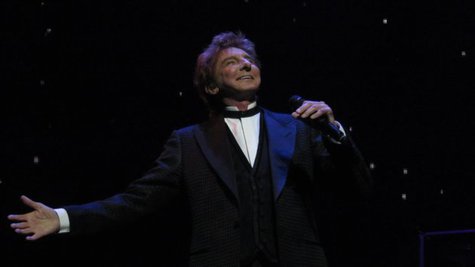 In the past, Barry Manilow has spoken of his love for Lady Gaga , and how he'd love to sing a duet with her. But it turns out there's another current chart-topping artist with whom he'd love to share the stage.
Asked by Parade magazine which current artists he'd like to perform with, Barry says, " Bruno Mars . He puts together an exciting show with a band and choreography. I just love that kind of thing!"
No word on whether or not Barry plans to check out Bruno on the younger singer's current Moonshine Jungle tour. Meanwhile, fans can see Barry sing this Thursday on the annual PBS special A Capitol Fourth , which airs live from Washington, D.C. on July 4. Also performing: Neil Diamond , American Idol champs Scotty McCreery and Candice Glover , and Glee star Darren Criss .
Copyright 2013 ABC News Radio