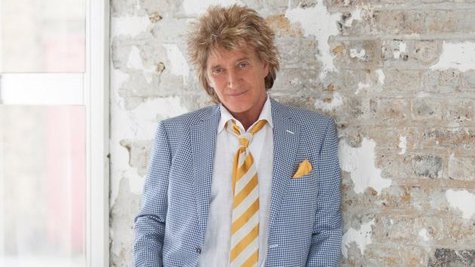 Many legendary rock stars who used to make headlines for their bad behavior are now so respectable that they've been knighted by Queen Elizabeth II . But Rod Stewart , who so far doesn't have a "Sir" in front of his name, says he's not holding his breath.
Rod was named a CBE -- Commander of the British Empire -- in 2007 for his services to music, but that's one rank down from a knight. Speaking to the British magazine Radio Times , Rod says of his failure to be knighted like his pals Sir Paul McCartney , Sir Elton John , Sir Mick Jagger and Sir Tom Jones , "If my time comes, it will. And if it doesn't, I'm not bothered. Are you kidding? I never expected a CBE."
And speaking of Sir Tom Jones, Rod says that unlike the "It's Not Unusual" singer, he'd never, ever consider becoming a coach on a show like The Voice . "Over my dead body," he tells the Radio Times . "I haven't the time, and I'm sure they wouldn't ask me. I'm not really into television."
Rod does enjoy watching Downton Abbey , though -- told the Radio Times back in December, "It's really intelligent storytelling."
Copyright 2013 ABC News Radio