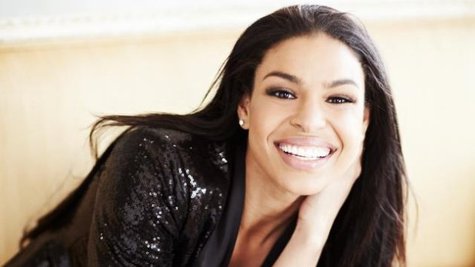 Jordin Sparks has been very visible lately on red carpets, on TV, on magazine covers and, of course, in the movie Sparkle. But what about the American Idol season six champ's music career? Well, fans will be happy to know that Jordin's got a brand-new disc coming soon.
"I am so happy to finally have new music on the way. It's been so long," she tells ABC News Radio. "And for me, music is the core of what I do, and it's who I am, so to be able to have new music, I'm just...Ahhh! I can't wait. I can't wait!"
Jordin, who last released an album in 2009, says that she was pleasantly surprised that when she presented her record company with her new material, they didn't reject it immediately and tell her to go come up with more songs, which is what she thought would happen.
"I've actually really hit a stride with where I am in life and what I want to say, and the sound and the feel," she tells ABC News Radio. "And they were really excited. So, I'm hoping for a fall release. So we kinda gotta scramble and get everything ready now."
So far, there's no firm release date for Jordin's new album, but she's been a presence on the charts recently in a background role. She inspired her boyfriend Jason Derulo's current hit "The Other Side," and she co-wrote the top 10 hit by Ariana Grande and Mac Miller , "The Way."
Meanwhile, Jordin has yet another movie role, in a film called The Inevitable Defeat of Mister and Pete . Executive-produced by Alicia Keys , the movie also stars fellow American Idol alum Jennifer Hudson . It's expected to be released at some point this year.
Copyright 2013 ABC News Radio