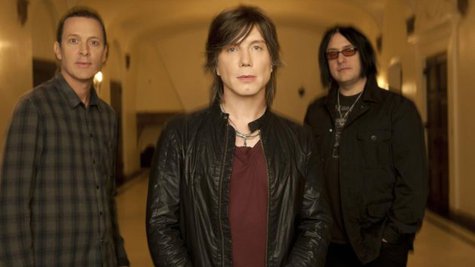 Ever go to see your favorite band and then get upset because they didn't play that one hit that you wanted to hear? Well, if you've got tickets to see the Goo Goo Dolls/Matchbox Twenty tour this summer, rest assured that the Goo Goo Dolls aren't going to let you down. They say they'll always play their big hits...including their biggest one, "Iris."
When asked if the band has ever considered doing a show that didn't include "Iris," the answer was "Never." "You can't do that," insists front man Johnny Rzeznik . However, he says he wouldn't mind moving it around a bit.
"I personally would like to put it a little bit more toward the middle of the set," he says. "Because I think it's kind of like, y'know, 'Here's our big hit at the end. Ta-da!' I'm still lobbying for that." But no matter how many times he's played it, Johnny says, "I'm always really grateful for that song...[it] really changed my life in a lot of ways."
As for the rest of the set, Johnny says that guitarist Robby Takac is the one who puts it together every night. "After a couple decades of doing this, you sorta know what's going to work, and what's not going to fly," laughs Robby. "I mean...we have a good 14 songs that we sorta should play."
"You don't want to disappoint people when they drive from very far and park very far away and pay for very, very expensive beers," he adds. "You want them to see the show that they came to see. So yeah, and then we just fit in some new songs and a couple of favorites and voilà!"
The band is featuring tracks from their new album Magnetic during this lengthy summer tour, including their latest hit, "Rebel Beat."
Copyright 2013 ABC News Radio