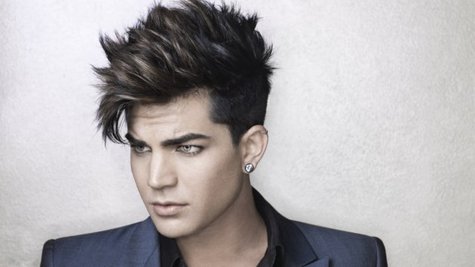 The Hollywood Reporter said last week that Adam Lambert 's record label wanted him to record an album of covers of 1980s songs. Not only has Adam rejected the idea, he's announced that he's leaving RCA Records.
Adam has sent a letter to The Hollywood Reporter in which he praises RCA but also notes that both sides are "having the oft-cited 'creative differences' as to what my next project will be."
He confirms that the label wanted him to do a covers album, and "feels that this is the only kind of release they are prepared to support." He continues, "While there are lots of great songs from that decade, my heart is simply not in doing a covers album."
The Hollywood Reporter notes there was significant backlash from Adam's fans online following the original report regarding the proposed covers album. Adam says in his letter that he is currently writing songs for a new album.
Adam released two studio albums with RCA, 2009's For Your Entertainment and 2012's Trespassing , as well as a few other collections.
Copyright 2013 ABC News Radio