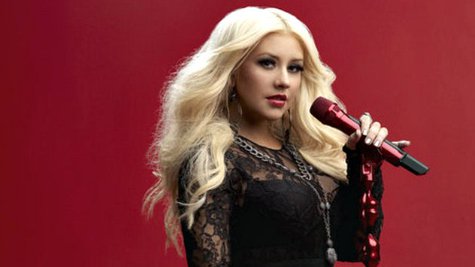 After a one-season hiatus from The Voice , Christina Aguilera is back at work on the NBC singing competition. She says she's benefited from the time away from the show, and she's looking forward to helping out up-and-coming artists again.
Christina tells Zap2it.com , "I want to learn from them, too. I'm refreshed coming back. I'm the type of artist that needs to step away from the camera sometimes in order to regroup and center myself."
Christina is happy that the original panel -- which also includes Adam Levine , Blake Shelton and the returning Cee Lo Green -- is together again for season five. She says, "I'm glad these guys were down to hold the original roots of the show together. It's like being reconnected with old family."
Adam agrees, and that's why he calls the upcoming season the best one to date. He declares to Zap2it, "I think this is the best we've ever been, all four of us together. I'm really happy. I think why the show has been special from the beginning is because it has more of a soul. That's what's great about us getting back together."
Shakira and Usher filled in for Christina and Cee Lo this past spring. They'll be back for season six. In the meantime, the fifth season of The Voice debuts on NBC September 23.
Copyright 2013 ABC News Radio