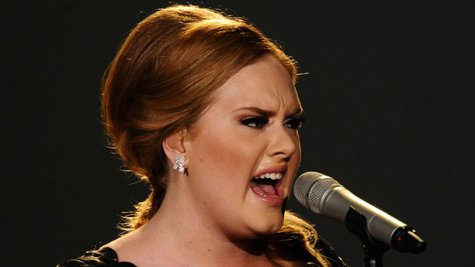 What do Adele, U2, Alanis Morissette, Coldplay, Bruce Springsteen, Sting, Elton John, Paul McCartney, Annie Lennox, Billy Joel, Bryan Adams, Dido and Melissa Etheridge all have in common? Aside from being multi-platinum global music stars, they've all joined together to call for the release of two jailed female punk rock musicians.
The musicians, Masha and Nadia , are members of the Russian group Pussy Riot , and were imprisoned last year after being charged with "hooliganism on grounds of religious hatred" after they filmed themselves lip-synching a protest song about Russian president Vladimir Putin in a Moscow cathedral. You may recall Madonna made their plight one of her causes last year. Ahead of their parole appeal hearings this week, the rock stars are calling for Masha and Nadia's release in the form of a letter addressed to the duo.
"The impact of your shockingly unjust trial and imprisonment has spread far and wide," reads the letter. "While understanding the sensitivities of protesting in a place of worship, we ask that the Russian authorities review these harsh sentences, so that you may return to your children, your families and your lives. The right to freedom of expression and dissent is a legitimate one and essential in any kind of democracy."
Amnesty International has declared the women "prisoners of conscience." A spokeswoman for the organization says, "The Pussy Riot case has shocked musicians all over the world...several musicians have told me that if you can't sing a protest song without fear of arrest then something is badly wrong."
Copyright 2013 ABC News Radio