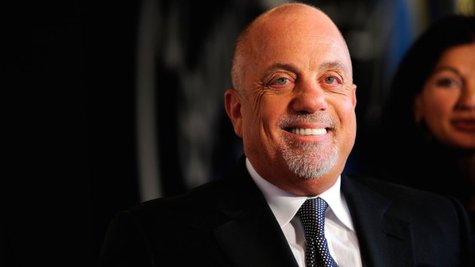 The stars will be turning out for this year's Songwriters Hall of Fame Induction gala, scheduled for Thursday, June 13 in New York City. Among the performers and presenters this year will be Rob Thomas , Billy Joel , Sting , Jordin Sparks, Nickelback's Chad Kroeger , Smokey Robinson and Patty Smyth , among others.
This year's inductees will also be on hand, including Steven Tyler and Joe Perry of Aerosmith and Mick Jones and Lou Gramm of Foreigner . Elton John and Bernie Taupin will be receiving the special Johnny Mercer Award at the ceremony as well, but so far, they haven't been announced as attendees.
While it's not clear who'll be presenting or performing for whom, it's probably safe to assume that Billy Joel and Sting will pay tribute to Elton, since they're buddies and all. Smokey Robinson will likely pay tribute to Motown founder Berry Gordy , who's receiving the Pioneer Award. Chad Kroeger or Rob Thomas may very well be tapped to sing some Aerosmith or Foreigner numbers. These details, however, are usually not revealed until the night of the ceremony.
Copyright 2013 ABC News Radio