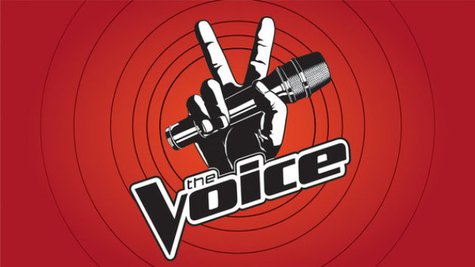 The top six artists on The Voice returned to the stage Monday night as the live playoffs continued. Each contestant performed two songs -– one chosen by them and a second selected by their coach.
Host Carson Daly announced at the beginning of the broadcast that only one contestant would be eliminated on Tuesday night's results show.
Here's a rundown of Monday's performances:
Team Blake's Holly Tucker was up first. Blake Shelton chose "When God-Fearin' Women Get the Blues" by Martina McBride for Holly. Usher said it was a good performance but he wanted to see more. Shakira said Holly's "powerful voice" showed in the performance Adam Levine praised Holly and said he liked seeing a new character emerge. Blake said it was his favorite Holly performance of the season.
Team Usher's Michelle Chamuel was up next. Usher selected "Somewhere Only We Know" by the British alternative rock band Keane for her to sing. In rehearsal, Usher said at this point in the competition, he no longer feels like a coach for Michelle and feels more like a friend." Michelle sang while the stage was enveloped in a low fog. After the performance, Shakira told Michelle, "I have a feeling it's going to be an amazing week for you." She said Usher was an amazing coach. Adam said he was impressed that Michelle was "carving out her own spot in the universe" Usher said the performance had depth and showed off Michelle's vocal ability.
The Swon Brothers chose the Darius Rucker tune "Wagon Wheel." The brothers performed the upbeat country tune with acoustic guitars and a saloon stage in the background, complete with six dancehall girls. Shakira said it was fun and loose. Adam said it was his favorite performance from the guys, to date. Blake said it's always nerve-wracking to do a current song, but the duo did a great job. Blake said nobody else sounds like The Swon Brothers, and "that's a good thing."
Team Shakira's Sasha Allen selected Aretha Franklin 's "Ain't No Way" to perform. She said it was her mother's favorite song. Sasha wore a classic golden gown and was backed by musicians and backup singers perched on large white steps behind her. After the performance, Adam remarked that you can gauge Sasha's progress by how angry he gets that she used to be on his team. He said it was Sasha's best performance so far. Usher said it was one of his favorite songs. Shakira proudly boasted that nobody on The Voice can sing that Aretha tune other than Sasha. Shakira said the audience was "spellbound."
Blake's song choice for 16-year-old Danielle Bradbery was "Shake the Sugar Tree" by Pam Tillis . She sat on a hay bale underneath a tree for part of the song and then stood up to sing while leaves from the tree fell gently on the stage. Usher said he noticed Danielle was nervous at one point, but she did a good job. Adam said he wanted her from the beginning but the "big guy" got her instead. That "big guy," aka Blake, said Danielle's singing makes his job easier because her voice is "pure."
Adam selected Skid Row 's "I Remember You" for his sole remaining contestant, Amber Carrington. Adam said he wanted to take a big hair rock song and turn it into a country song. Amber was on stage surrounded by flames shooting out of the floor. Blake thought it was smart to make the song country. Shakira liked the song choice. Adam said he doesn't feel alive unless he takes risks and he was proud that Amber took a risk with her performance.
The Swon brothers returned to the stage to perform Blake's choice for them -- the classic Merle Haggard song "Okie From Muskogee." The boys stood in a barn set, filled with hay bales and farm tools. Usher said it's great that the guys have fun and represent where they come from. He enjoyed seeing their personalities come out. Adam told the brothers he didn't think they could have a prouder coach than Blake. Blake told the brothers about ten percent of the viewers would probably not like the song choice, but he had no doubt the performance would hit the other ninety percent "smack in the heart."
For her second performance, Holly Tucker chose the Rascal Flatts tune "My Wish." She stood on a lighthouse walkway erected in the middle of a stage covered in ground fog. Four violinists accompanied her. Shakira said Holly consistently delivers a good performance. Blake told Holly she is "the most diverse artist" on Team Blake. He said her powerful voice and dynamic range was rare in country music and added, "Teach me, please."
Michelle Chamuel chose Taylor Swift 's "I Knew You Were Trouble" for her second performance. During rehearsal, Usher surprised Michelle by bringing in Taylor Swift herself to watch. Taylor was blown away and said Michelle's rendition was "so emotional" and "the vocal runs were amazing." At the conclusion of Michelle's live performance, the audience gave its loudest stamp of approval of the night. Blake said the performance was intense. He noted that it's also intense when Taylor sings it, but Michelle's performance was "head-banging." Usher said the performance provided a new way to connect with Michelle.
Amber Carrington slowed things down by choosing the Patsy Cline country classic "Crazy." Blake complimented Amber for not going over the top with her performance. Shakira said it was beautiful and dreamy. Adam said Amber has been a breath of fresh air and a firecracker. He said the performance was reverent to the original.
Danielle Bradbery chose the Sara Evans ' song "A Little Bit Stronger," in part because her sister had gone through a hard time with a relationship, but was stronger now. Danielle delivered a solid performance and a crowd-pleasing final note. Usher said it was an amazing last note. Adam said the last note was powerful. Blake praised Danielle for pacing herself in the song until the final note.
For the final performance of the night, Shakira chose Carrie Underwood 's "Before He Cheats" for Sasha. Shakira said she wanted Sasha to take the song from the country into the city. Sasha began the song wearing a red dress and standing at the top of a flight of stairs. She suddenly tore the dress off to reveal a skimpy black outfit and thigh-high black boots. Blake said what guy doesn't like it when a girl rips her dress off on stage. Usher said he didn't see that performance coming at all and was impressed. Shakira said it was a hot and her performance was fierce.
The contestant with the least number of votes will be sent home on the results show, airing Tuesday night on NBC at 9 p.m. Eastern time.
Copyright 2013 ABC News Radio