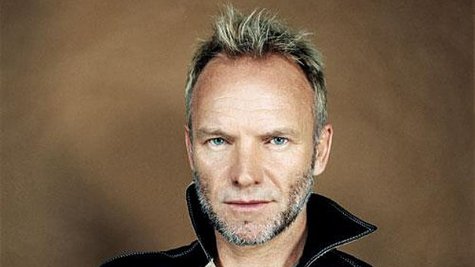 This September, Sting will release his first collection of all-original songs since 2003. According to the New York Times , it's called The Last Ship , and it was inspired by the material that Sting has been writing for a musical of the same name.
According to the Times, The Last Ship will feature several songs from the musical, which Sting hopes will open on Broadway next year. There are also songs the ex-Police man wrote for the show, but decided not to use.
As previously reported, the musical The Last Ship was inspired by Sting's childhood growing up near a shipyard in England. Set in the 1980s, it's about one family's struggle to survive the decline of the shipbuilding industry in Newcastle, England.
The Times describes one song on the disc, "And Yet," as a "jazzy funk number," while the title song is "a waltz-time folk tune, heavy with Christian imagery." Yet another, "Dead Man's Boots," is described as "a tense dialogue between a father who works in the shipyard and a son who wants to do something else with his life."
Sting's last collection of original pop songs was 2003's Sacred Love. Since then, he's put out greatest hits packages, a holiday album, a symphonic disc of his previous songs, and even a collection of songs written by a Renaissance lute player.
Copyright 2013 ABC News Radio