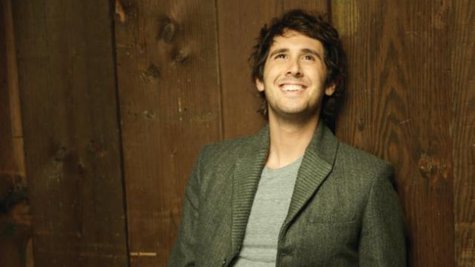 So far, we haven't seen Josh Groban pop up as a judge on a TV singing competition, but it's not because he hasn't been asked. Even so, Josh doesn't think he's the right guy to sit in a judge's chair.
"There was one time I was approached about doing something like that but I don't know if that would be a good fit for me," Josh tells the U.K. Press Association . "I like nurturing too much, I think I'd have a hard time with the meanness."
Given that statement, it's no surprise to learn Josh has mixed feeling about shows like American Idol , The X Factor and The Voice .
"It's good and bad. The good is it's wonderful to have an outlet for anybody to get exposure," says Josh. "The tough part of it is people like watching the train wrecks for the entertainment value, at least for me."
So what's nice-guy Josh's advice for aspiring singers? "Really find out what makes you and your voice unique," he counsels. "Study as hard as you can and don't lose what makes you special, and keep your head down and understand it's going to be crazy."
And, Josh adds, "try to be as nice to people as possible."
Even without Josh in a TV judge's chair, you've got plenty of opportunities to see him coming up. He plays a surly barista in the new on-demand and online comedy series Coffee Town , debuting July 9. Then October 2, his North American In-the-Round tour kicks off in Boise, Idaho and runs through mid-November.
Copyright 2013 ABC News Radio