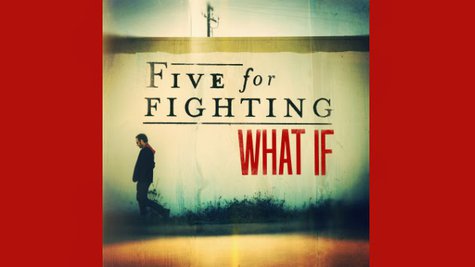 It's been a while since we've had any new music from Five for Fighting , but the wait is over. John Ondrasik -- the guy who records under the Five for Fighting name –- has unveiled his brand-new single, "What If."
In the chorus of the tune, Ondrasik asks:
"What if I had your heart.
What if you wore my scars.
How would we break down. What if you were me and what if I were you.
What if you told my lies.
What if I cried with your eyes.
Could anyone keep us down.
What if you were me and what if I were you."
Speaking with Billboard.com , Ondrasik says of the single, "What if we could truly understand each other's experience? Would our stereotypes and preconceptions change? Would compassion overcome insecurity and ideology? What if you were me? What If I were you?"
Five for Fighting's as-yet-untitled sixth album is due out September 17.
The last F4F album, Slice , came out in 2009. It produced the hit "Chances," which reached the top 10 on Billboard 's Adult Contemporary chart.
Copyright 2013 ABC News Radio