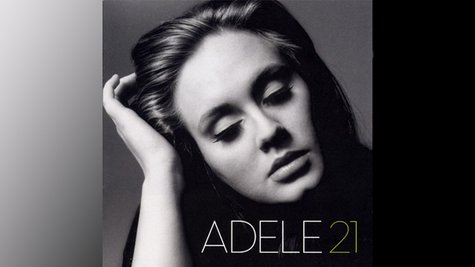 Who can even remember a time when Adele 's album 21 wasn't in the upper reaches of the chart? Well, we'll all have to get used to the concept, because for the first time in its entire existence, the album is no longer in the top 40 on the Billboard album chart.
21 had been in the top 40 on the Billboard album chart every single week since it was released back in February of 2011, and it was closing on Shania Twain 's album Come On Over, which spent its first 127 weeks in the top 40. But Yahoo! Chart Watch reports that the album has now slid to #42. It's final tally: 119 weeks. That mean's Shania's still the record holder.
By the way, two other albums have spent more time in the top 40 than Adele's -- Taylor Swift 's self-titled debut and Nickelback 's All The Right Reasons -- but they did in two shifts: Both albums initially fell out of the top 40 and then had to start all over again. When all was said and done, Taylor's finally tally was 126 weeks total, while Nickelback logged 122 weeks overall.
Copyright 2013 ABC News Radio