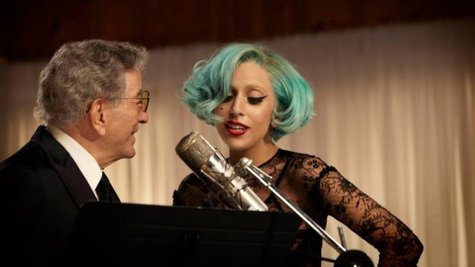 That joint Lady Gaga / Tony Bennett album is happening. The legendary crooner says he and Gaga are going into the studio this month to start work on the project.
"We're working in about a week and a half," the 86-year-old Bennett told E! Online . "It's really exciting." He adds that he wants to use the album to prove to people people that Gaga is more than just a bizarrely-dressed pop star.
"She's actually a very wonderful singer and we're going to go with a lot of big, swinging jazz songs...to show everybody she really knows how to sing beautifully," he explains.
Gaga and Bennett teamed up for the first time for his #1 album Duets II , singing the classic "The Lady Is a Tramp."
Copyright 2013 ABC News Radio