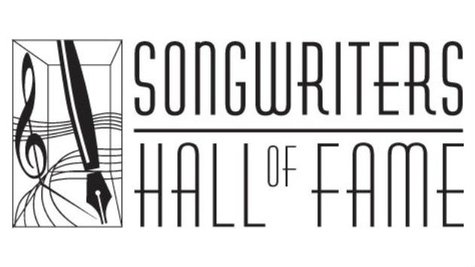 Most legendary musicians will tell you that everything starts with a song, and that's what was celebrated Thursday night in New York City at the annual Songwriters Hall of Fame Gala. Rob Thomas, Jordin Sparks and Nickelback 's Chad Kroeger were among the younger artists on hand to honor this year's inductees, who included Aerosmith's Steven Tyler and Joe Perry . And Steven revealed to reporters the secret to knowing that you've written a great tune.
"At night when you're going to the bathroom, you can't get it out of your mind," explained the former American Idol judge. "All night, when you're going to get up to go to the bathroom, and you're singing the chorus, you go, 'OK, we got a winner here!'"
In all seriousness, though, Tyler said that he was thrilled that he and Perry were being recognized for their songwriting efforts. "It's the most prestigious award I've been offered in my life," he told reporters. "The Rock and Roll Hall of Fame is a band thing, but this is where Joe and I would spend months and months crafting our art and weaving it into a song and the lyrics and the melody."
Chad Kroeger and his Nickelback bandmate Ryan Peake were on hand to perform Aerosmith's "Sweet Emotion" and then induct Tyler and Perry into the Hall of Fame. Noting that it was an amazing opportunity for them, Chad told reporters, "When we were asked, it was like, 'Ah, I could've been doing many, many important things on this day and my calendar would've been cleared pretty fast!"
Also being inducted were Lou Gramm and Mick Jones of Foreigner, who gave us hits like "I Want to Know What Love Is," "Waiting for a Girl Like You," "Feels Like the First Time," "Urgent" and countless others. "I'm so happy and so proud, in a way, of what I did with Lou Gramm, and it's the most important thing in my life," he told reporters, noting that it was "incredible" to have had a singer like Gramm bring their songs to life.
This year's inductees also included frequent Eagles collaborator JD Souther and pop-rock hitmaker Holly Knight , whowrote classics like Scandal 's "The Warrior," Pat Benatar's "Love Is a Battlefield," Tina Turner 's "Simply the Best" and "Better Be Good to Me," Aerosmith's "Rag Doll," Rod Stewart 's "Love Touch," Heart 's "Never" and many more.
Other honorees included Elton John and Bernie Taupin, who received the Hall of Fame's most prestigious honor -- the Johnny Mercer Award -- and Motown founder Berry Gordy , who received the Pioneer Award. The song "A Change Is Gonna Come" from the late Sam Cooke , was given the "Towering Song Honor," and it was performed at last night's gala by Jordin Sparks, who told ABC News Radio on the red carpet before the ceremony, "The songs had such an impact on so many people and it just means so much...it's a huge song, so I hope I do it justice."
As for Rob Thomas, he was there to present the Hal David Starlight Award to Benny Blanco , the super-producer and songwriter behind "Moves Like Jagger," "Teenage Dream," "Payphone" and dozens of other current pop hits.
Rob, who won the award himself a few years back, said of songwriting, "There is something mystical about the process. Nobody knows where it comes from....I think if you're lucky enough to hear a song in your head one day and then be able to put that down and figure out a way to make that into something that somebody is going to want to hear, it's just a fascinating thing...I'm still blown away every time it happens."
Copyright 2013 ABC News Radio