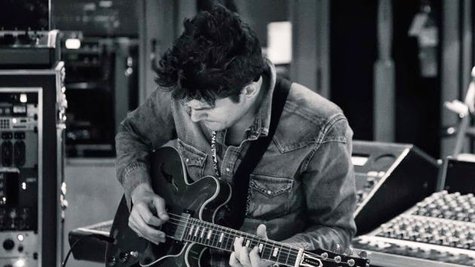 J ohn Mayer wasn't kidding when he said he'd have a new album ready to go this year. He's just announced the title: it's called Paradise Valley . What's more, the first single, "Paper Doll," is on iTunes now.
There's also a bizarre lyric video for the song, in which a woman named Joanna Rohrback , the inventor of an actual fitness workout dubbed " Prancercise ," encourages everyone watching to "Prancercise" to the song. As the song plays, she literally prances down a random suburban street. It's so deeply weird that one viewer commented, "I switched to porn when my dad came into the room because it was easier to explain than this."
As for the song itself, it's a mellow ballad. "You're like 22 girls in one," sings John. "And none of them know what they're running from/Was it just too far to fall/For a little paper doll?" Let the speculation begin as to which one of John's famous girlfriends may have inspired the track; some believe it's about Taylor Swift.
John is currently putting the finishing touches on Paradise Valley , on which he worked with famed producer Don Was , just as he did last year's Born and Raised album. He'll kick off his first tour in nearly three years on July 6 in Milwaukee, with Phillip Phillips opening. A dollar from each tickets sold will raise funds to combat and raise awareness of the effects of post traumatic stress on military veterans.
Copyright 2013 ABC News Radio