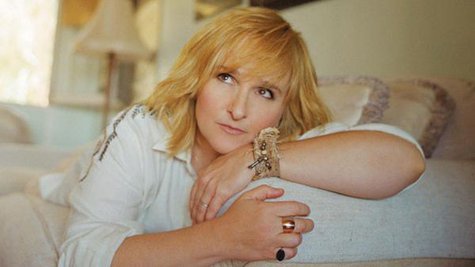 Brad Pitt says his partner Angelina Jolie is "heroic" because she decided to get a double mastectomy after she found out she carried the BRCA-1 gene, which carries a high risk of breast cancer. But another celebrity with the exact same issue isn't so sure that Jolie's brave for doing what she did: Melissa Etheridge .
Melissa, a breast cancer survivor, tells the Washington Blade , "I have that gene mutation too and it's not something I would believe in for myself. I wouldn't call it the brave choice. I actually think it's the most fearful choice you can make when confronting anything with cancer."
She goes on to says that she believes that "cancer comes from inside you and so much of it has to do with the environment of your body. It's the stress that will turn that gene on or not," adding, "Plenty of people have the gene mutation and everything but it never comes to cancer."
The singer cautions anyone in the same situation should "really consider the advancements we've made in things like nutrition and stress levels," and notes, "I've been cancer free for nine years now and looking back, I completely understand why I got cancer. There was so much acidity in everything. I really encourage people to go a lot longer and further before coming to that conclusion."
On the music front, Melissa tells the Blade that she's currently working on a 25-year box set retrospective package that will include eight CDs, featuring live cuts, covers, demos, pictures and videos.
Copyright 2013 ABC News Radio