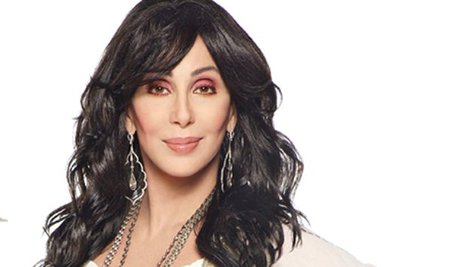 Cher has been talking on Twitter for more than a year about a duet that she and Lady Gaga recorded for her new album, but now it appears as though the duet, called "The Greatest Thing," won't appear on the disc after all.
During a special LiveStream chat Cher did Tuesday night, she said, "I did a song with Gaga and I think it's brilliant, and I thought her performance was great, but she didn't like it, so...I'll play it for friends." That seems to indicate that the song isn't going to be publicly released.
Cher did confirm, though, that the album, which is titled Closer to the Truth , will include a song written by Pink called "Lie to Me." Overall, Cher says, "I'm really proud of [this album] and I'm not a Cher fan...I never listen to my albums."
In other Cher news, on June 30, the Oscar-winning diva will perform at Dance on the Pier , a major New York City Gay Pride event. She'll be performing her new single, "Woman's World," as well as her other hits.
Dance on the Pier, now in its 27th year, raises funds for local LGBT charities, as well as New York's annual Gay Pride events. Among the stars who've performed at the event in the past are Whitney Houston , Janet Jackson , Jennifer Lopez, Jennifer Hudson and Cyndi Lauper . For tickets, visit NYCPride.showclix.com .
Cher's new album is due September 24.
Copyright 2013 ABC News Radio