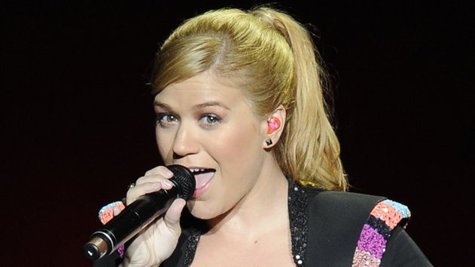 The last time Kelly Clarkson toured, at every concert, she made it a habit of covering another artist's song. She continued that tradition earlier this week/last week while performing at a conference in Chicago: she sang a song by Mumford & Sons .
Kelly was performing at the Society for Human Resource Management Annual Conference and Exposition on Tuesday, and when she took the stage, one of the numbers she sang was "I Will Wait," the latest hit by the British Grammy winners. Of course, she sounded great.
It's not clear why Kelly sang the song; since she's a huge fan of music in general, she probably just likes the tune. Right now, she has a couple of songs of her own out there: her pop single "People Like Us," and her new country single, "Tie It Up." While "Tie It Up" currently is available only streaming online, it'll hit iTunes on Tuesday.
Copyright 2013 ABC News Radio