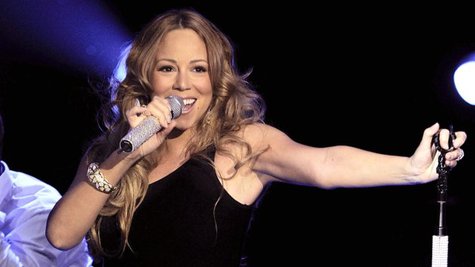 We know you'll be shocked -- shocked! -- to learn that some of the musical performances on Macy's 4th of July Fireworks Spectacular TV special won't be performed live, but will be taped in advance. The good news is that you can attend one of those advance tapings, if you're going to be in the New Jersey area this week.
Mariah Carey will be pre-taping her performance on June 27 and June 29 in Jersey City, New Jersey, and the website 1iota.com has hundreds of free tickets to give away: six hundred, to be exact. Mariah will perform three to five songs, and they're looking for her biggest fans to pack the audience.
All you have to do is visit 1iota.com, register and request your tickets. Oh, and get yourself to Jersey City, but we can't help you with that.
The two-hour special, hosted by Mariah's husband, Nick Cannon, will air on Thursday, July 4, from 8-10 p.m. ET and will also feature country star Tim McGraw and pop star/actress Selena Gomez . Usher is helping to curate the overall design of the show, which is called "It Begins with a Spark."
Copyright 2013 ABC News Radio