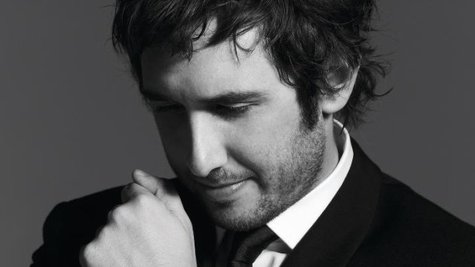 This past February, Josh Groban promoted the release of his #1 album All That Echoes with a nationwide theater event. Broadcast from New York's Lincoln Center, the live event, which was shown on movie screens across the country, featured him performing his hits and new songs, as well as doing a Q&A with fans. Now, get ready for the sequel.
On July 16 at 7:30 p.m. local time, Fathom Events is bringing Josh Groban: All That Echoes Artist Cut to a theater near you. It's essentially the same event that screened in February, with a few additions. Josh has recorded an updated welcome message, and you'll also get a behind-the-scenes look at the making of the album, as seen through Josh's own eyes.
Tickets are available at FathomEvents.com, which is also where you can find a list of participating theaters.
In a statement, Josh says that the original event was "such a wonderful experience for me and we want to do it again!" He adds, "If you weren't able to go last time, maybe you can come this time, and if you did go last time and you want to do it again, come bring a friend."
Copyright 2013 ABC News Radio