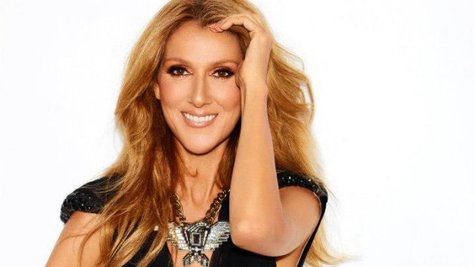 While Celine Dion 's fans wait for her new English-language album to arrive this fall, they can get a preview by going to see a new movie called Unfinished Song ...and staying until the very end.
Celine sings the song that plays over the end credits of the movie, which is now in limited release but will be expanding into theaters throughout the summer. It's called "Unfinished Songs," and it was written by Diane Warren , who's penned numerous songs for Celine over the years, including "Because You Loved Me." You can hear snippets of the song in the movie's official trailer , but a decent chunk of the track also is available now streaming on Celine's website .
"Unfinished Songs" will be included on Celine's forthcoming album, which is tentatively titled Water and a Flame . "I'm working hard on it but I'm very excited," she says. "It's been at least six years, so going back [to recording]...it's exciting."
It's been reported that the new album will feature a duet with Stevie Wonder , and pop star Ne-Yo has also recorded a song with the diva. While she won't go into detail about exactly who she's working with, Celine says that collaborating with new people helps keeps her music current.
"After [the] longevity of a career like this it's not about reinventing what you do, but it's to freshen up," she explains. "I mean, how you gonna do that?...Have new collaboration." She adds that she's "thrilled" about the project because the songs she's recording are "amazing."
"Every time I'm like, 'Am I going to be as happy to go back in the recording studio?' [And the answer is] yes. So I can't wait. I'm very happy," she adds.
There's no official release date yet for the disc.
Copyright 2013 ABC News Radio