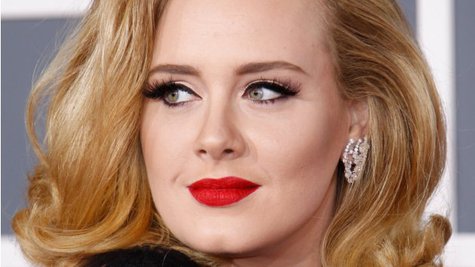 Adele already has nine Grammys, a Golden Globe and an Oscar, plus millions of dollars, a new baby and a loving boyfriend. What more could she possibly want? Well, how about a life-size wax figure of herself in her hometown of London?
British Vogue reports that legendary wax museum Madam Tussauds has announced that it will unveil a wax figure of Adele at its London branch in July. The figure will be wearing a polka-dot knee-length dress, to echo what the real Adele wore to the Grammys last year. An identical model will also go on display at the Madame Tussauds in Amsterdam.
"Adele is the perfect addition to the music lineup here in London," Vogue quotes a Madame Tussauds rep as saying. "She's one of the world's hottest properties right now...we've seen a huge increase in requests for her figure since Skyfall.
Added the rep, "She is one of the most influential British female artists and we know she is going to be a huge hit with our guests alongside our other pop greats."
Copyright 2013 ABC News Radio