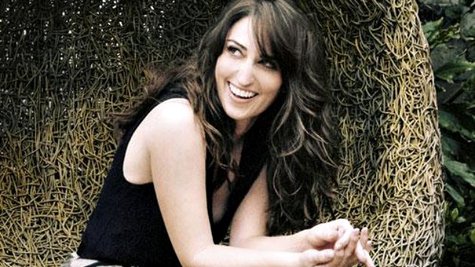 Sara Bareilles ' first two major-label albums produced hits like "Love Song" and "King of Anything," and now it appears she's going for number three.
In an email message to her fans with the subject line "Sara Bareilles is Making a Record," the singer/songwriter writes, "Friends...I have a glorious and epic journey to share with you all, and I will share all the juicy details, but I will do it with music...sometime in the very near future. And I can't f***g wait. "
She included a link to a 20-second video of herself messing around in the recording studio; it's also on her Facebook page. No other details are available about the record, which would be the follow-up to her 2010 album Kaleidoscope Heart. The singer also tweeted last month about working on material for a "solo piano tour."
Copyright 2013 ABC News Radio