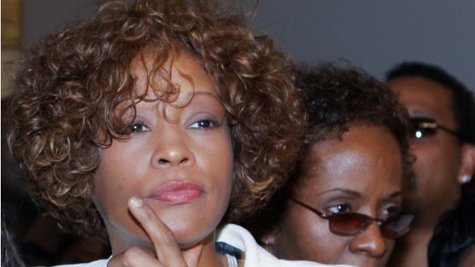 The FBI has cracked open its file on Whitney Houston , revealing cases involving an obsessed fan and an alleged extortion plot. The 128-page document, now available on the FBI website , outlines federal investigations into threats made against Whitney between 1988 and 1999.
Among the documents are several pieces of fan mail. That includes a bundle of letters from an unnamed Vermont man who, in the late '80s, reached out to Whitney as well as her family and others in her inner circle. In a note addressed to an unnamed recipient, the writer expresses his deep feelings for Whitney. "When I first fell in love with Miss Whitney I tried to ignore what I felt towards her," he writes, adding that he started sending letters and even when he tried to stop, could not.
He describes handing over dozens of letters to Whitney's father, and explains that he's desperate to know whether she's received the notes. Perhaps most alarming is the man's admission that he's gotten "desperate and mad," and "it scares me that I might come up with some crazy or stupid or really dumb idea...." An FBI agent writes that one of the man's ideas included going on a national talk show and professing his love for Whitney, but for fear that it would hurt Whitney's reputation, he decided not to. He was not charged in the case.
As for the case involving possible extortion, the FBI files reveal that an attorney for an unidentified woman sent a letter to Whitney and her father, claiming that his client would expose "certain details" of Whitney's private life to the public unless the singer coughed up $100,000. That number was upped to $250,000 in another letter, in which the attorney said his client would sign a confidentiality agreement, promising not to reveal details of Whitney's "romantic relationships."
The FBI determined that the woman's request for money in exchange for keeping quiet was not criminal. In fact, the records show that Whitney explained that she had, in fact, confided in the woman, but that she wasn't sure what the woman might reveal. Other documents show that the woman eventually did sign a confidentiality agreement, but it's unclear how much she was paid.
Copyright 2013 ABC News Radio