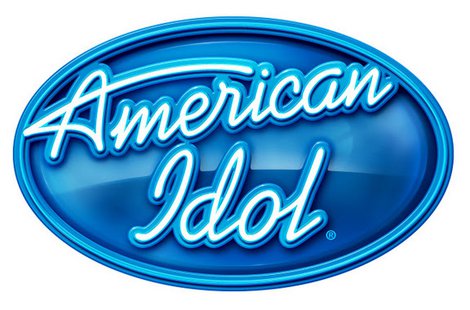 American Idol 's top 10 girls began singing for America's votes Tuesday night with performances continuing at the Beatles Love theater at The Mirage in Las Vegas. The top 10 guys will perform Wednesday night with the results announced Thursday. Judges Mariah Carey , Randy Jackson , Nicki Minaj and Keith Urban were there to offer their critiques. Here's what happened:

Zoanette Johnson kicked the night off flubbing the lyrics to Tina Turner 's "What's Love Got to Do With It." She recovered by the chorus, but Zoanette's zany streak on the show may have run out this week. Keith called her "joyous" and "unbridled," but he didn't care for her song choice. Nicki called Zoanette out for singing off-key, and Randy called it a mess. Mariah thinks Zoanette is connecting more with the Idol family backstage than she is with viewers on camera.
Breanna Steer hit all the notes singing Beyoncé 's "Flaws and All," but the performance was a little bland overall. She offered a pretty big finish though. Keith thought this song showcased her as a singer, and challenged her to find herself as an artist. Nicki thought it was a terrible song choice and said Breanna sounded like she was straining the whole time. Randy wanted some bigger moments from Breanna, and Mariah thought it was a unique song choice.
Aubrey Cleland tried to earn votes with a performance of "Big Girls Don't Cry (Personal)" by Fergie , but she did little to distinguish herself from her nine female competitors. Keith said the song suited Aubrey's personality, but he didn't think it allowed her to really soar vocally. Nicki loved Aubrey's look and praised her humility. Randy was a big fan of her voice and called Aubrey "current" and "infectious." Mariah thought Aubrey had multi-platinum potential.
Janelle Arthur covered Elvis Presley 's "If I Can Dream" in a bid to play up her Tennessee roots. Keith loved her classic, country voice, and Nicki said it was the best vocal of the night up to that point. Randy liked the throwback quality of her vocals, and Mariah said Janelle gave her an "America's sweetheart kind of thing."
Tenna Torres managed to put a lot more notes into Faith Hill 's "Lost" thanks to some overzealous vocal runs. Keith thought Tenna did a good job, and he encouraged her to keep in tune with the emotion of the song. Nicki told Tenna she loved her boobs as well as her voice, and Randy actually thought Tenna used vocal restraint. Mariah loved the song choice, and said Tenna played to her strengths.
Angie Miller sat at the piano to perform former Idol contestant Colton Dixon 's song "Never Gone," and her performance really connected with the studio audience. Keith called Angie a true artist, and Nicki told Angie, "The trumpets should sound when you walk in the room, little girl." Nicki added she was ready to buy Angie's album. Randy praised Angie's effortless honesty, and Mariah was blown away by her song choice.
Amber Holcomb hoped to display more confidence this week singing Whitney Houston 's "I Believe You and Me," and she ended up earning a standing ovation from the judges. Keith called it a perfect song for Amber, and Nicki was amazed Amber seemed to deliver the Whitney song with no apparent effort. Randy said Amber was in it to win it, and Mariah was glad America gets to vote for Amber.
Kree Harrison sang the second Faith Hill song of the night, "Stronger," but no one remembered what the first Faith song of the night was once Kree was finished. Keith marveled at Kree's high notes and said she fit right into country music. Nicki called Kree "my wife" and said Kree got even sexier with this performance. Randy was surprised at Kree's huge range, and Mariah said Kree had what it takes to get a record deal right now.
Adriana Latonio sang the Destiny's Child song "Stand Up for Love" as if she was competing in a beauty pageant. Keith was nervous about her song choice because it didn't get to her big notes fast enough, and Nicki said Adriana just didn't stack up to her competitors. Randy called the performance boring, and Mariah said the judges wanted to hear a more soulful delivery from Adriana.
Candice Glover closed the night with a masterful performance of John Legend 's "Ordinary People." Keith loved the way she brought old-school style into the current pop landscape, and Nicki simply saluted Candice on a job well done. Randy said he was learning about music listening to Candice sing, and Mariah got goose bumps hearing Candice sing.
American Idol 's top 10 guys sing for America's vote Wednesday night at 8 p.m. Eastern on Fox.
Copyright 2013 ABC News Radio