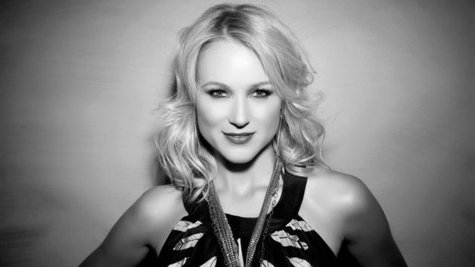 Jewel 's using her new greatest hits tour to help those affected by last year's Hurricane Sandy.
The tour kicks off on March 7 in New Jersey, and will make three stops in the Garden State. At each New Jersey stop, Jewel will be staging a fundraising silent auction in partnership with NJ Hometown Heroes, a charity that provides professional and financial assistance to local communities in crisis.
Some items up for grabs include a signed guitar, handwritten and framed lyrics to one of her hit songs and one-on-one meetings with the singer after each N.J. concert. All the money raised will go towards securing safe and stable housing for residents who've been displaced by the storm, which devastated New Jersey's coastline.
In a statement, Jewel says, "Hearing the news of the effects that Sandy had on everyone here was devastating, and I'm glad I can do a little bit to help."
Of course, Jewel's not a newbie when it comes to helping out. In 1997, the singer started her own organization, Project Clean Water, to help provide clean water to people around the world, and she also works to assist breast cancer awareness initiatives.
On March 7, Jewel will perform in Englewood, New Jersey, then New Brunswick on March 8 before heading to Atlantic City on March 9. The singer's tour in support of her latest Greatest Hits album will continue on to New York, Boston, Las Vegas and other cities before wrapping on June 20 in Dubuque, Iowa. For a complete list of tour stops, visit Jewel's website .
Copyright 2013 ABC News Radio