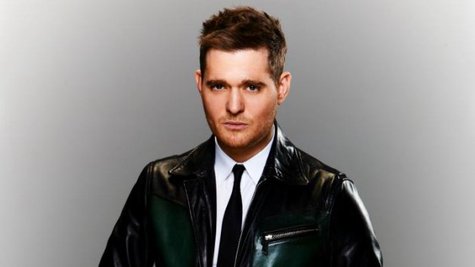 As the countdown to the release of his new album To Be Loved continues, Michael Buble keeps releasing video teasers. The latest is a behind-the-scenes look at the photo shoot for his new album.
The singer brings viewers onto the set of the shoot, where Michael is seen goofing around and giving lots of personality as he tries out various outfits, accessories and poses. Speaking about his photographer, Warwick Saint , Michael says Saint "apparently turns turns incredibly ugly people into not-bad-looking people," adding, "I've got a chance!" He also says the look he's going for on his album cover is "Buy my record...but I'm not desperate ."
For the shoot, Michael was styled by designers Dan and Dean Caten of fashion house DSquared, who came all the way from Italy for the job. The singer tells Elle magazine, "I love them like family. I've had a style evolution because of them. Their clothes make me feel very confident. I'll be happily decked out in DSquared for the album packaging and my upcoming video."
The shoot is soundtracked by Michael's new single "It's a Beautiful Day." To Be Loved , which features a duet with Reese Witherspoon , will be out April 23.
Copyright 2013 ABC News Radio