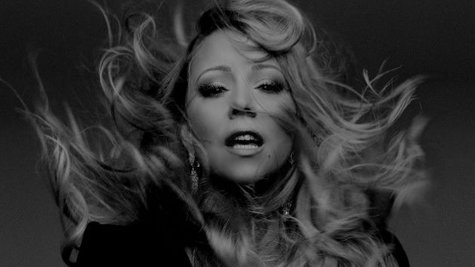 Mariah Carey has debuted the video for her new single "Almost Home," and if you're tired of watching her in color on American Idol , well, you're in luck.
"Almost Home" is from the new movie Oz the Great and Powerful , a prequel to the beloved 1930s film The Wizard of Oz . And like that classic movie, it starts out in black-and-white and turns color when the main character, played by James Franco , arrives in the Land of Oz. So in the video, Mariah's all in black-and-white as well, but surprisingly, she stays that way throughout.
The video, directed by noted fashion photographer David LaChapelle , features Mimi looking old-school glamorous, with a long black gown, big diamond earrings and long flowing hair. As she sings in a room that's empty except for a stool, we see scenes of the Disney film flashing by, with Franco, plus co-stars Michelle Williams , Rachel Weisz and Mila Kunis , lots of special effects and even flying monkeys.
At the end of the clip, when Mariah opens her mouth and holds a long note, there's a clever sequence that shows a montage of the movie's stars with their mouths open, as though they are singing as well.
Oz the Great and Powerful is now in theaters.
Copyright 2013 ABC News Radio