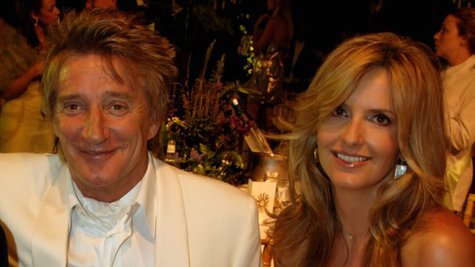 Rod Stewart's wife Penny Lancaster is already a photographer, and the mother of his two youngest children. She's not interested in adding "reality TV star" to her resume as well.
TMZ reports that Penny was being courted to replace Camille Grammer and Adrienne Maloof on the hit Bravo show Real Housewives of Beverly Hills, but Rod says it's not happening. He told TMZ , "She was asked but she turned it down...she's just happy being a mom...She doesn't want to do that sort of thing."
When asked if he's the one who discouraged Penny from signing up for the show, the singer told TMZ, "No, whatever she wants to do she does. She's an independent woman."
Perhaps one Real Housewife connection in the family is enough for Rod. Earlier this year, it was reported that his son, Sean Stewart , was dating Adrienne Maloof.
Copyright 2013 ABC News Radio