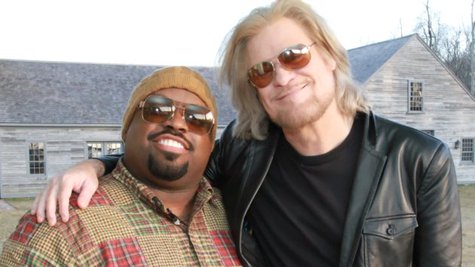 It started as an online concert series, but now Daryl Hall 's Live from Daryl's House is rapidly expanding on TV. The show starts running on VH1 this weekend.
Live from Daryl's House will premiere on VH1 this Saturday at 8 a.m. ET/PT, with first guest Grace Potter and the Nocturnals . In the coming weeks, you'll see Cee Lo Green , Train and Jason Mraz as Daryl's musical guests.
If you've never seen Live from Daryl's House , it features the Hall & Oates frontman jamming at his home with a special guest, performing his songs, their songs and occasional covers. The show also airs on the music channel Palladia, as well as Rural TV and Family Net, and has received a Webby Award for Best Variety Series.
Daryl recently said of the show, "It's free of constraint and purely spontaneous, real and true. I am delighted they've decided to air the show on VH1."
Copyright 2013 ABC News Radio