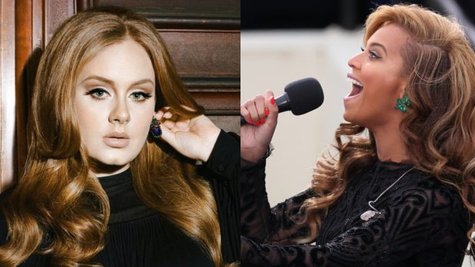 Rumor has it Michelle Obama has invited Adele and Beyonce to sing at her 50th birthday party early next year.
The first lady has asked the singers to appear at the White House to help entertain her guests on her next birthday -- January 17, 2014 -- reports The Daily Mail .
The event reportedly is set to be a star-studded occasion. A source tells the British newspaper, "America's first lady will be holding a huge celebrity-packed party for her birthday at the White House next year and, as she adores Adele and Beyonce, she has asked them both to sing."
Reportedly, Adele will waive her usual fee for the private performance and will sing a selection of her hits. The source claims that Mrs. Obama is a fan of the Grammy and Oscar winner. "The Obamas will pay Adele's expenses as it's a private party, not a State one."
The occasion would not mark the first time that Beyonce has performed in front of the first lady. She sang a version of "At Last" at President Obama 's Inaugural Ball in 2009, and performed the national anthem at this year's presidential inauguration. She later admitted that she had lip-synced to a pre-recorded track.
Copyright 2013 ABC News Radio