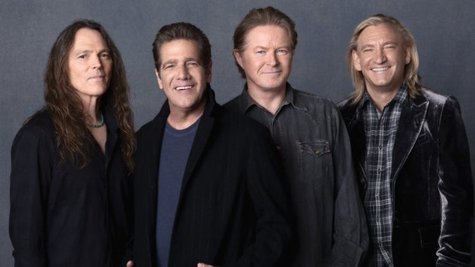 The Eagles , fun. , Taylor Swift and Colbie Caillat are among the music stars who have contributed signed items to an auction to benefit those affected by the Sandy Hook Elementary School shootings last December in Newtown, Connecticut.
fun. has donated a signed copy of their hit album Some Nights , while Taylor has offered an autographed electric guitar. Gotye's contribution is a signed vinyl limited edition of his album Making Mirrors , which features his Grammy-winning hit "Somebody That I Used to Know." The Eagles have donated a guitar signed by all four members of the legendary group.
Colbie has two items in the auction: an autographed copy of the Archie comic book she was featured in, as well as a signed copy of the songbook from her album Breakthrough . In addition, four tickets to a May 27 taping of The Voice in Los Angeles are up for grabs.
Jessie J , Jewel and Five for Fighting are some of the other acts who've contributed memorabilia to the Music for Newtown Auction, which runs from March 25 through 27 at MusicforNewtown.org . All proceeds raised will go toward the Sandy Hook School Support Fund.
Copyright 2013 ABC New Radio