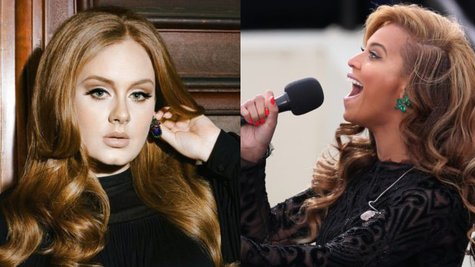 A White House spokesperson has denied a rumor that Michelle Obama has invited Adele and Beyonce to sing at her 50th birthday party early next year.
The British tabloid The Daily Mail reported that the first lady had asked the singers to appear at the White House to help entertain her guests on her next birthday: January 17, 2014. Supposedly, Adele was set to "waive her usual fee," and the Obamas planned to "pay Adele's expenses as it's a private party, not a State one."
However, a White House spokesperson tells ABC News Radio, "This story is 100% false. It was fabricated by a British tabloid."
Copyright 2013 ABC News Radio