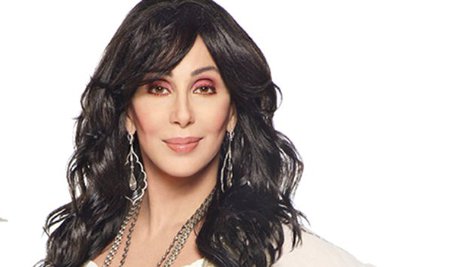 Cher is a Grammy-winning singer, but she's also an Oscar-winning actress, which is why she's the perfect co-host for a new film showcase on Turner Classic Movies, aka TCM.
Starting April 5 at 8 p.m. ET, Cher and TCM host Robert Osborne will present the showcase, called Friday Night Spotlight. The first month's theme will be "A Woman's World: The Defining Era of Women in Film," and it'll feature 17 films hand-picked by Cher which illustrate women's roles in movies from the late 1930s through the early 1950s.
On April 5, Cher and Osborne will focus on movies that revolve around motherhood, such as Joan Crawford's Mildred Pierce . The next three Fridays in April will highlight movies about the war effort and the home front, women in the workplace, and women taking charge. Among the classics featured: Stella Dallas , The White Cliffs of Dover , His Girl Friday and The Women .
By the way, the title of this particular theme is probably no accident, considering that last year, Cher released the first taste of her upcoming album: a dance track titled "Woman's World."
At the end of April, Cher will cede the co-hosting spot to another celebrity or expert, who'll join Osborne for other themed months.
Copyright 2013 ABC News Radio