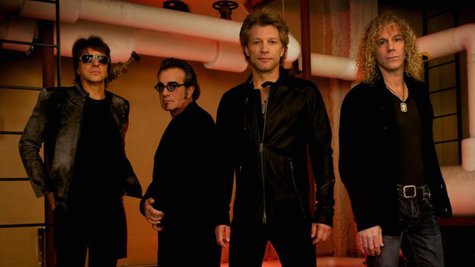 Two veteran acts are battling it out for the #1 spot on the Billboard album chart next week: Bon Jovi and David Bowie .
Bon Jovi's new album What About Now is on track to sell about 90,000 copies its first week in stores, according to Billboard . The disc, which has already produced the hit "Because We Can," would be the New Jersey rockers' fifth #1 album, and their third straight chart topper, after The Circle and Lost Highway.
Normally, Bon Jovi would be considered a lock for the top spot, but their competition is major: David Bowie 's new album The Next Day. The album is the British rock legend's first release in ten years, so there's a lot of pent-up demand. Though he's released some 39 charting discs in his career, Bowie has never scored a #1 album in the U.S.
One factor that might help tip the scales in Bon Jovi's favor: the band will appear on American Idol Thursday night.
Copyright 2013 ABC News Radio