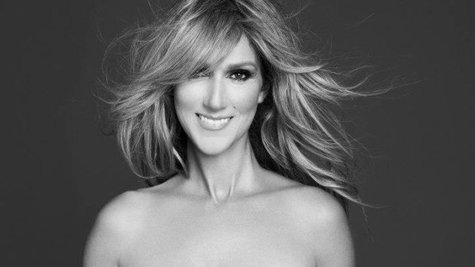 Celine Dion's long-awaited English-language album was supposed to come out last year, but it was delayed while she released her French-language album. Then that album did so well that the English disc was delayed again, and will now be coming out this fall -- with a different set of songs.
The Las Vegas Review-Journal reports that the new album, reportedly called Water and a Flame , is due in October. Originally, the plan was for the disc to feature a handful of cover songs that Celine is performing in her current Las Vegas show at the Colosseum at Caesars Palace. But now, the paper reports, the plan has changed.
According to the Review-Journal , the album will now include all original songs except for two covers from the show: her version of Janice Ian's "At Seventeen," and a duet with Stevie Wonder on the song "Overjoyed." In her show, Celine sings "Overjoyed" with a virtual representation of Stevie. As was first reported last year, a duet with Ne-Yo on a brand-new song is also planned for the album.
Celine recently helped the Colosseum celebrate its tenth anniversary; it opened March 25, 2003 for her first Las Vegas show, A New Day . Since then, she's done 847 performances at the Vegas venue.
Copyright 2013 ABC News Radio