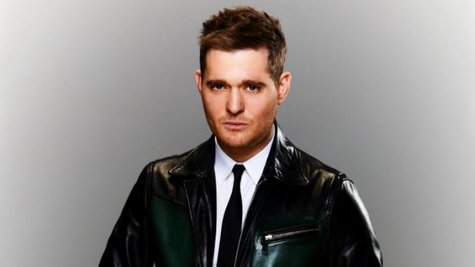 Michael Buble is singing about romance on his upcoming album To Be Loved, but with the right duet partner, he could be singing about a different sort of love involving "Boats N' Hoes."
During a video interview with TMZ , Michael names comedian Will Ferrell as the singing actor who would be his "dream" duet partner. "I'm not joking. Will Ferrell," Michael says. "If we could somehow come up with a big band arrangement of 'Boats N' Hoes,' I'm serious. Wouldn't that be awesome?"
"Boats N' Hoes" is the X-rated song from Step Brothers , the 2008 movie starring Ferrell and John C. Reilly as unemployed adult children still living with their single parents. When their parents marry, they become step brothers and, eventually, business partners in an entertainment company whose first video venture is the bawdy "Boats N' Hoes."
Speaking with TMZ, Michael even serves up a sample of how his arrangement of "Boats N' Hoes" might sound. Where Will and John's rapped their version, Michael envisions a version beginning with a beatbox intro before breaking into a smoothly sung, pop-jazz rendition. Pleased with his work, Michael says, "That's a hit to me. I love [Will] so much."
Michael's new album To Be Loved sails into stores next month.
Copyright 2013 ABC News Radio
Unfortunately your browser does not support IFrames.
Michael Buble -- I'm In for Will Ferrell Duet ... BOAT 'N HOES BEYOTCH
- Watch More
Celebrity Videos
or
Subscribe