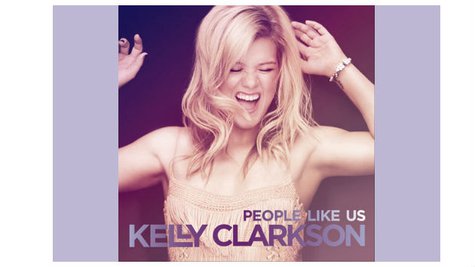 Aside from a festival date and an appearance with her country music buddy Jason Aldean , both in July, Kelly Clarkson doesn't have any concerts booked for 2013, but now it appears she's scheduled at least one other event: her very first live performance with an orchestra.
According to Northeastern University's alumni page , Kelly will take the stage May 2 at Matthews Arena in Boston to sing with the Boston Pops Esplanade Orchestra. The program includes the orchestra playing standards, and then Kelly performing several of her hits as a special guest. Kelly confirmed the booking by re-tweeting a comment about it from the V.P. of alumni relations at Northeastern.
In other Kelly news, she's happy about the response she's getting from her new single, "People Like Us," from her Greatest Hits -- Chapter 1 album. "I'm so excited people are digging my new single! It's my favorite song I've ever recorded .... Ever!" she tweeted . Considering the fact that her songs include such gems as "Since U Been Gone," "Because of You" and "Stronger," that's saying a lot.
Copyright 2013 ABC News Radio