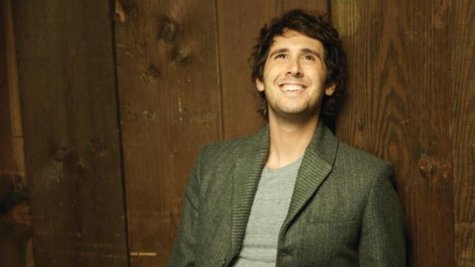 Even people who don't like Josh Groban's music enjoy following him on Twitter , because he's extremely funny and never takes himself too seriously. Now, Josh has been recognized for his entertaining 140-character missives by Time magazine, which names his Twitter feed one of the "140 Best of 2013."
Time says it selected the feeds on the list because of their "humor, knowledge and personality." There are several different categories, including Activists, Food, Art, Health, Science, Comedy and Celebrity. The latter category is where we find Josh, along with Girls star and creator Lena Dunham , Samuel L. Jackson , Anna Kendrick and Rashida Jones , among others.
Explaining why Josh made the list, Time writes , "We all know that your mom's favorite singer has the voice of the angel, but follow him on Twitter and you'll learn that he's funny, too. He live-tweeted the experience of waiting for a cheese-plate. Do you need any more convincing?"
Josh considers his Twitter feed very important when it comes to attracting fans who might not be inclined to check out his music. "It's amazing," he tells ABC News Radio. "It's gotten a lot different demographics, a lot of younger [fans]. When I go on Twitter, and I see all these young kids tweeting me, it's awesome."

He adds, "They'll say, 'Oh, we thought you were hilarious on that Ben Affleck skit or whatever, and by the way, I downloaded your song 'cause I was curious, and I really like it.' So that's always really gratifying to see."
Copyright 2013 ABC News Radio