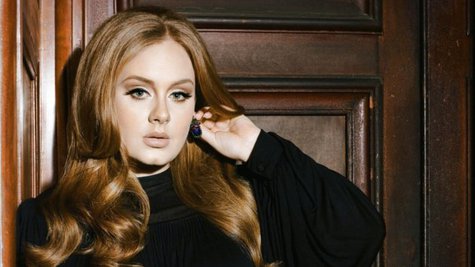 When you imagine Adele at home with her baby and her boyfriend, you probably don't imagine her sitting around playing Space Invaders. But according to the British tabloid The Sun , the Grammy and Ocar-winner has shelled out big bucks to equip her home with old-school arcade machines.
The tabloid claims that Adele spent more than three million bucks on a new home on the coast of England last year, and has spent months fixing it up, and that includes making sure the game room is well stocked. To that end, she's spent close to $23,000, reports the paper, on a Pac-Man machine, as well as Space Invaders, two pinball machines and a shooting game with two guns.
The Sun reports that Adele seems to enjoy classic gaming equipment: the house she rented in L.A. earlier this year had a bowling alley, while a mansion she was renting before she bought her new house had three full-size snooker -- a game similar to pool -- tables.
Of course, very little of what the British press reports about the intensely private singer is true, so take this story with a huge grain of salt.
Copyright 2013 ABC News Radio