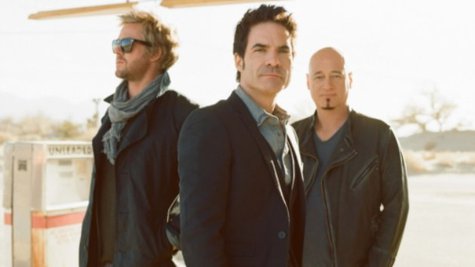 After a gay Eagle Scout called for Train to cancel a planned appearance at this year's Boy Scouts Jamboree due to the organization's anti-gay policy, the band did just that , and issued a statement on their website explaining its decision. Now, lead singer Pat Monahan reveals that the band was criticized by some on Twitter for taking a stand.
Speaking to ESPN , Pat says, "We came under fire for not wanting to play [at the event] unless they accepted all applicants, gay or not. We thought the whole issue was resolved...[but] we were heavily criticized."
The singer stands by the decision, though, explaining, "We're supporters of gay rights. I like gay men more than straight men because they will talk to you. How do you exclude anybody? It's 2013. It's silly to dislike anything or anyone."
Pat says the real issue is that social media easily allows people to be negative while hiding behind the anonymity of the online world. "There is no way of winning by reading that stuff," he says. "It has created anonymous hate toward each other. I think that people who hate on other people aren't courageous at all...I just don't need that."
Copyright 2013 ABC News Radio