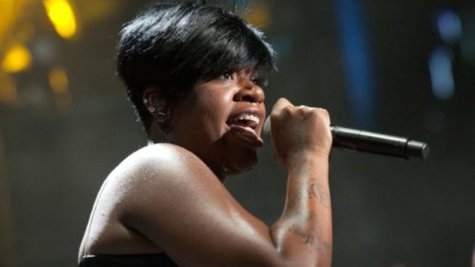 Wednesday night, the four fierce female finalists of American Idol season 12 will face off once again for America's votes, which will be added to all the votes they received last week, when nobody was eliminated. Win or lose, one of the show's past female champs says any one of them can go on to have a fulfilling career -- but it's up to them to take control.
"You know, when you make it through all of those people -- it's thousands and thousands of people -- they are all winners at this point," season-three winner Fantasia tells ABC News Radio. "It's just up to them now where they'll take it. They're the captain of the ship, you see what I'm sayin'? So I'm proud of all of them."
Fantasia, who performed on the results show a couple of weeks ago, wouldn't be pinned down when asked to choose her favorite among the remaining women on the show. "It's really hard because they're all very talented and different," she says, adding, "So, I always say I'm rooting for all of them."
Faced with competition from other viewing choices, including the other TV singing competitions out there now, American Idol has struggled in the ratings this season. While Fantasia remains loyal to Idol , she does admit to doing some cheating with a certain NBC show.
"For me, c'mon, that's my home," Fantasia says of American Idol. "That's where it all started for me. So, it will always be one of my favorites but I do love The Voice ."
However, Fantasia explains that she doesn't love The Voice because she thinks it's better than Idol : she loves it because it's yet another chance for undiscovered talent to hit the big time.
"I love all the shows that are reaching back and helping people, put it like that," she tells ABC News Radio. "'Cause some of these people would never be heard, and they would never be able to share their gifts. So, all of them are great shows but Idol 's my baby. That's my home."
American Idol airs Wednesday and Thursday nights on Fox. Another former champ, David Cook , will perform on this week's results show.
Copyright 2013 ABC News Radio