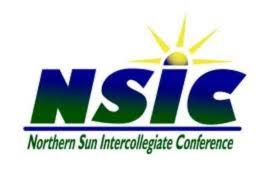 Burnsville, Minn. (KWSN)- NSIC officials have decided to move the 2013 NSIC Softball Tournament indoors due to the poor weather forecasted in Rochester, Minn. The games will be moved into the Rochester Community and Technical College Dome for all of Thursday and Friday's games. Saturday games will be played outside, if weather permits.
The tournament bracket has been altered to accommodate the dome schedule. Six games of the double elimination tournament will be played on two fields on Thursday starting at 8:30 a.m. Friday will have eight games with the first two starting again at 8:30 a.m. On Saturday, games in the dome will begin at 2 p.m. with only the south field being used.
Follow the entire tournament at www.NorthernSun.org/Softball or on Twitter #NSICSB.
The 2013 NSIC Softball Tournament Champion receives an automatic berth to the NCAA Division II Softball Central Regional played May 10-12 followed by the NCAA Super Regionals on May 18-19, on a campus to be determined. The NCAA Finals are set for May 23-27, 2013 at Moyer Complex in Salem, Va.
Courtesy: Northern Sun Conference