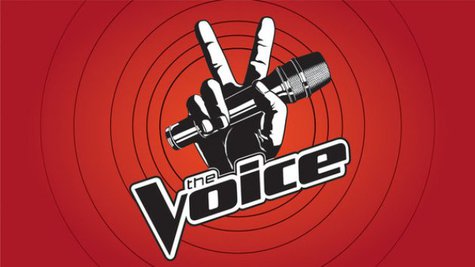 The knockout rounds continued Tuesday night on NBC's The Voice , with artists from Blake Shelton and Usher 's teams singing for the right to advance to the live playoffs.
All of the coaches -- including Adam Levine and Shakira , who whittled their teams down on Monday night -- now have four artists remaining in the competition.
Houston teen Savannah Berry of Team Blake opened the proceedings by putting a country-rock spin on Justin Bieber 's single "As Long As You Love Me." Justin Rivers sang Miley Cyrus ' "The Climb." Though Blake praised Savannah for her originality, he ended up choosing Justin as the winner.
Team Usher's Josiah Hawley transformed Amy Winehouse 's "Back to Black" into a pop-rock tune. Jess Kellner took on James Morrison 's "You Give Me Something," which she said reminded her of her relationship with her mother. Usher told Jess she could've gave a little more emotion. Pointing out his grit on stage, Usher selected Josiah.
Citing their gospel background, Blake paired Holly Tucker , a member of the Baylor University marching band, with Luke Edgemon , whom Blake stole from Shakira in the battle rounds. Holly performed "Live Like You Were Dying" by Tim McGraw , while Luke offered an R&B twist on Katy Perry 's "Teenage Dream." Usher wasn't enthusiastic about Luke's arrangement of the song, but Luke's former coach, Shakira, and Adam disagreed. Blake believed Holly took more chances with the vocals than Luke did. Holly advanced.
Team Usher's Audrey Karrasch faced off against the bespectacled Michelle Chamuel . Audrey made an interesting pick in Lil Wayne 's "How To Love." Michelle performed Pink 's "Raise Your Glass." Usher praised Audrey for taking a rap song and making it more accessible to viewers, and Michelle for playing up her personality to America. Michelle was victorious.
Two young female artists from Blake's team were up next. Danielle Bradbery belted out Carrie Underwood 's "Jesus, Take the Wheel," and Taylor Beckham , who was stolen by Blake from Usher, attempted Rihanna 's "Russian Roulette." Danielle is moving on in the competition because Blake wasn't completely on board with Taylor's song choice.
C. Perkins , stolen by Usher from Shakira, was hopping from one side of the stage to the other as he channeled his inner Chris Brown with "She Ain't You." His opponent Vedo , who lost his mother to lung cancer after his blind audition, went with Bryan Adams ' "(Everything I Do) I Do It for You." A couple of the coaches suggested Perkins' arm-waving was a distraction. Usher declared Vedo to be the winner.
Blake pit Grace Askew against The Swon Brothers because of each act's country leanings. But Grace decided to show off her bluesy side with her rendition of Tina Turner 's "I Can't Stand the Rain." The Swon Brothers tackled Uncle Kracker 's "Drift Away." Blake said both artists are so good at what they do. The Swon Brothers are headed to the live playoffs.
In the final battle round, Latina singer Cathia , stolen by Usher from Shakira, went head-to-head with Ryan Innes . Cathia performed an English-language song for the first time this season: "Mr. Know It All" by Kelly Clarkson . Ryan covered Gavin DeGraw 's "I Don't Want To Be." Usher named Cathia the winner, later explaining to the cameras that the other teams don't have a Latina artist.
A special "Road to the Live Show" episode of The Voice airs Wednesday night at 8 p.m. Eastern time on NBC. The live playoffs begin next Monday night.
Copyright 2013 ABC News Radio