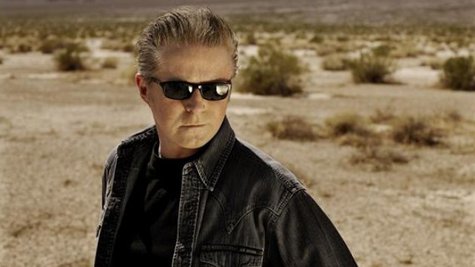 The Eagles released their History of the Eagles documentary on home video on April 30, and now Don Henley is looking forward to releasing his first new solo album in thirteen years.
The CD is named Cass County , which is the area in Texas where the Eagles drummer and singer grew up. He told the LondonFressPress.com that the material on the album, which was recorded in Texas, Nashville and California, "is a reflection of a part of my musical foundation -- songs I heard on the radio and on my parents' record player in the '50s and '60s."
He adds, "It's not exactly a 'retro' album, but neither does it reflect much of what's going on in 'modern' music."
Henley says the CD is not intended for a young audience, either. "It's primarily a record for grown-ups -- people who've done some living," he explains. "It explores the landscape of memory and experience. There are a few cover songs on the album, but most of the content is new, original material."
Henley will release Cass County -- his fifth solo release -- in September, when the Eagles are on the road doing a short North American tour. He says he's happy with the shape the album has taken.
"[It's] very candid, very honest, and covers a wide range of moods and topics, but above all, it's musical," he says. "It's a stellar ensemble of artists and I'm proud and grateful to have all that talent on my record. Everyone was very generous."
Copyright 2013 ABC News Radio